Heirs' Property Prevention and Resolution Funders' Forum
Join us for the Heirs' Property Prevention and Resolution Funders' Forum, which will provide an opportunity for potential funders to hear presentations on dozens of structured and scaled solutions to the heirs' property challenge and discuss possible funding support.
Register
Heirs' property occurs when a property owner dies intestate or with a will that leaves property to multiple beneficiaries, resulting in fractured or entangled title. This can make it challenging to sell, collateralize, improve, or otherwise transfer the property. Because heirs' property is disproportionately found in racial and ethnic minority, low-wealth, rural, and distressed urban communities, it is a critical barrier to minority homeownership and the creation of generational wealth and racial equity.
This forum will bring together potential funders, including philanthropic organizations, other grant and resource providers, law firms, financial institutions, and builder and Realtor trade groups. They will hear proposals for pilot initiatives that offer solutions in one or more of the following categories: education and awareness, pro-bono legal services, local government innovation, academic research, or developer/contractor-driven affordable housing initiatives.
Participants can join the forum in-person or virtually.

This event is co-sponsored by FHLBank Boston, FHLBank Atlanta, FHLBank Dallas, FHLBank Pittsburgh, the Federal Reserve Bank of Richmond, and the Federal Reserve Bank of Atlanta.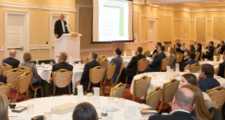 Our 2020 Annual Report highlights how we remained mission driven during the pandemic in traditional and innovative ways.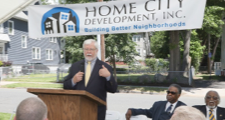 See how our members are using our housing and community investment programs to empower New England communities.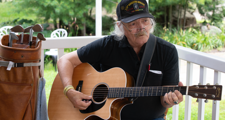 Our digital magazine features current trends in financial services, legislation, housing and community development, and the products and services we offer.