"The reliable liquidity we provide our members helps them be smarter managers of their day-to-day operations."
Ana Dyer
Senior Vice President, Member Services
Ana Dyer
Senior Vice President, Member Services
With extensive experience in financial services, Ana joined FHLBank Boston in 2012 as first vice president and director of sales and business development of our Member Services team and was promoted to senior vice president, member services in 2020.
Ana oversees Sales + Business Development, Member Strategies + Solutions, the MPF® Program, and Marketing + Communications.
One of the chief questions that is always top of mind for Ana is how we can enhance the products and services we offer our members to help them achieve their funding goals. She is focused on ensuring a top-notch experience for our members whether they're seeking to secure an advance, submitting an application for a letter of credit, or participating in one of our member events.
The expertise she has gleaned after more than three decades working at financial institutions including Webster Bank, Bank of America, Fleet National Bank, Shawmut Bank, and Bank of Boston, has been invaluable as she's led our Member Services team to diversify our offerings. ​
A graduate of Harvard University, Ana enjoys playing tennis and exploring different cultures and cuisines by traveling to faraway destinations like Portugal, Ireland, Scotland, Greece, Italy, and New Zealand.
Our strength and stability are linked closely to the guidance and feedback provided by the professionals who comprise our board of directors.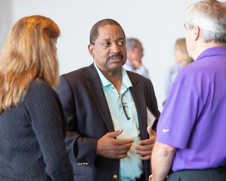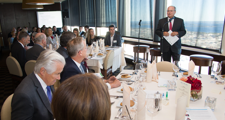 Our 2019 Annual Report showcases the ways we are increasing the value of membership and helping our members succeed.
"Mortgage Partnership Finance," "MPF," "eMPF," and "MPF Xtra" are registered trademarks of the Federal Home Loan Bank of Chicago. The "MPF Mortgage Partnership Finance" logo is trademarked by the Federal Home Loan Bank of Chicago.