"The best of part of my job is knowing that our team is dedicated to creating and implementing solutions that foster a highly engaged culture and, through our colleagues, make a difference for our members and the communities they serve."
Barry Gale
Senior Vice President, Chief Human Resources Officer, OMWI Director
Barry Gale
Senior Vice President, Chief Human Resources Officer, OMWI Director
As Chief Human Resources Officer and Director of the Office of Minority and Woman Inclusion, Barry is responsible for the overall leadership, vision, and strategic direction for human resources, facilities management and administration, as well as our diversity and inclusion efforts.
With more than 30 years of experience in Human Resources in industries as diverse as financial services, legal services, and hospitality, Barry has unique insight into the field.
In his current role, Barry provides advice and guidance on strategic and business initiatives to the board of directors and senior leadership.
Barry has been instrumental in the creation and direction of FHLBank Boston's Inclusion Council, comprised of member volunteers representing different functions, roles, experiences, genders, ethnicities, and ages to advance awareness and understanding of the importance of diversity and inclusion in our workplace and business.
He serves on various FHLBank Boston committees, including the executive leadership team, providing invaluable guidance by leveraging his expertise, insight, and collaborative approach, and is an active member of the FHLBank System's human resources officers and diversity and inclusion groups.
With a bachelor's degree in management from the University of Massachusetts, Barry serves on the board of directors of the Northeast HR Association.
Connecting with his family along with exercise, music, and spending time outdoors are Barry's top choices to achieve balance as he prepares to tackle the next challenge.
Our strength and stability are linked closely to the guidance and feedback provided by the professionals who comprise our board of directors.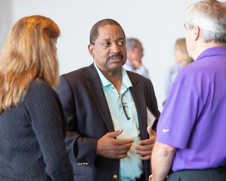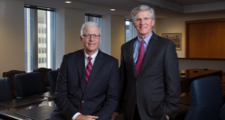 Our members continued to take advantage of our products, services, and programs in 2021 as they had throughout the pandemic. Take a closer look in our 2021 Annual Report.