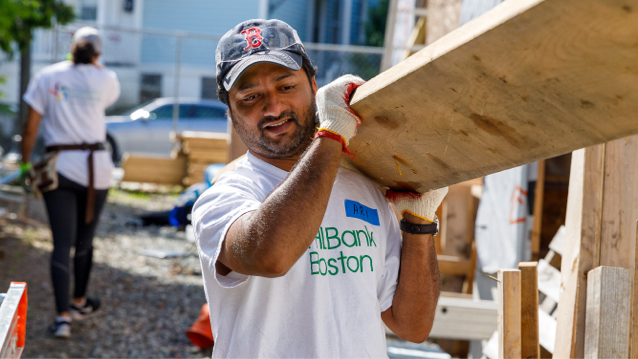 Our Community Work
Throughout the year, we are proud to partner with nonprofit organizations to help improve the communities in which we live and our members serve. Some of the organizations work to prevent homelessness, expand the availability of affordable housing, or teach financial literacy to teenagers and young adults.
Our employees have an opportunity to participate through onsite and offsite volunteer opportunities with these groups. During these volunteer opportunities, our employees have made baby blankets for welcome baby baskets for new at-risk mothers and their infants in Boston, assembled warm winter kits with gloves, hats, socks and other items to be distributed by United Way agencies working with individuals and families living in unstable housing, and served meals to homeless veterans.

Charitable Contributions Committee
Our Charitable Contributions Committee consists of a group of employee volunteers that selects organizations to support each year through our charitable contribution fund. The committee also reviews and approves requests from employees to match charitable contributions made to eligible nonprofit organizations. Our employees have supported emergency shelters, food pantries, colleges and universities, and other worthy organizations through the employee match program.
Among the organizations we have recently supported include:
Bike & Build
Boston Area Gleaners
Bridge Over Troubled Waters
City Mission
Early Investors
Family Nurturing Center
Habitat for Humanity
Haley House
HomeStart
New England Center and Home for Veterans
The Lenny Zakim Fund
United Way
YouthBuild Boston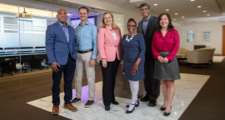 Our commitment to diversity + inclusion extends through all aspects of our business.