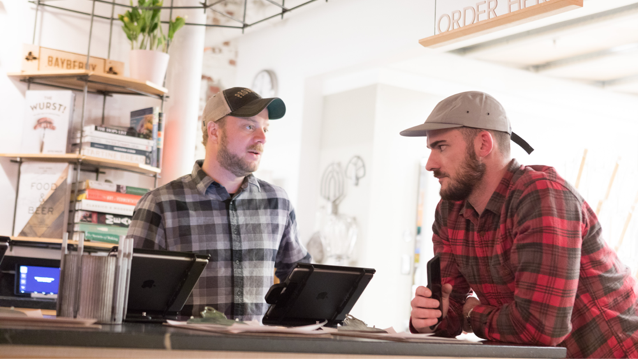 Jobs for New England Overview + Benefits
The Traditional Jobs for New England (JNE) program provides discounted advances to members in support of small business loans in New England that create and/or retain jobs or otherwise support economic development. As a member, you must first ensure that the borrower you are working with qualifies as a small business as defined by the Small Business Act (15 U.S.C. 632(a)) and implemented by the SBA under 13 CFR part 120 504, or any successor provisions. Nonprofits are ineligible for the Traditional JNE program.
Small business loans funded by JNE advances must meet the job creation or economic development requirements listed below.
Create at least one job for every $25,000 of program funds disbursed
Demonstrate that jobs would be lost in the community if the loan was not made
Improve, diversify, or stabilize the economy of a community
Stimulate other business development
Revitalize a business district or community with a written revitalization plan
Expand a small business owned and controlled by a woman, veteran, or minority
Modernize or upgrade facilities to meet health, safety, and environmental requirements
Local small businesses and nonprofits are under tremendous financial stress due to COVID-19, especially Black-, Latinx-, and women-owned businesses. These businesses need additional capital to navigate through the pandemic and reopening efforts in accordance with CDC and state guidelines.

The JNE Recovery Grant program presents FHLBank Boston and our members with a unique opportunity to assist the local economy in a more direct way by providing cash assistance to help small businesses, nonprofits, and affordable housing owners stay in business and/or recover from the pandemic.

Members may access JNE Recovery Grant funds on a first-come, first-served basis beginning April 12, 2021 at 9:00 a.m. using the Community Lending Login below.