New England Fund
Through the New England Fund (NEF), FHLBank Boston provides members with advances that support the development of affordable, mixed-income housing in Massachusetts and Rhode Island as defined by each state's comprehensive permit law. Since 1990, more than $4.9 billion has been awarded through NEF to finance the construction or rehabilitation of 13,370 housing units.
Under the Massachusetts comprehensive permit law known as Chapter 40B, developers can go through a streamlined local permitting approval process if at least 25% of the homes they plan to create are affordable to individuals and families earning up to 80% of the area median income.*
NEF is one of several "federally subsidizing sources" available for 40B developments. Massachusetts law requires that such a funding source be used by developers to ensure a development's compliance with 40B.
If you are member interested in financing a 40B development using NEF, ask the developer to obtain a site approval or project eligibility letter from MassHousing, which is a state-approved project administrator. A copy of the letter must be submitted to you.
NEF can also be used to fund eligible development under a Smart Growth and Housing Production program known as Chapter 40R.
NEF Program Eligibility Guide
If you are a member working with a developer who is interested in using NEF to access low-cost, fixed-rate advances for initiatives in Massachusetts or Rhode Island, the NEF Program Eligibility Guide provides the eligibility requirements and contact information for each organization.

Members can also use NEF for developments financed under Rhode Island's comprehensive permit law, which is similar to Massachusetts' 40B. The Rhode Island law sets a 20% affordability threshold for units affordable to households earning up to 80% of the area median income. For more information, visit Rhode Island Housing.
MassHousing
Interested in using NEF for a Massachusetts project? Obtain a 40B project eligibility letter from MassHousing.
Rhode Island Housing
Interested in using NEF for a Rhode Island project? Visit Rhode Island Housing to learn about the comprehensive permit law.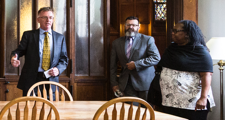 Leading professionals guide us to support New England's housing finance and community lending needs.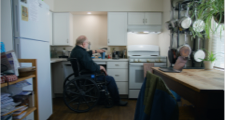 Learn about our housing and community investment programs and how they offer stability to our members and the communities they serve during times of great uncertainty.