"There is a product solution for every member. Helping them figure out what they need and assisting them through the navigation of the products and services we offer is a fulfilling position to be in."
Shaun Quirk
Relationship Manager
Shaun joined FHLBank Boston in 2020 as a relationship manager and is responsible for coordinating sales and client service efforts for all member types across New England.

Shaun uses his institutional knowledge to meet with members to understand their financial goals and discuss products, services, and strategies that can help address their needs.


Prior to joining us, he worked as a multi-asset writer/analyst at Wellington Management and previously as an institutional fixed-income relationship manager at Wells Fargo and Piper Jaffray.

Shaun holds an MBA with a finance concentration from Babson College and a Bachelor of Science degree in business administration from the University of Vermont.

In his spare time, Shaun enjoys everything New England has to offer by keeping active with his family hiking, biking, and kayaking in the warmer months and skiing and snow shoeing during the winter. He is also an avid golfer. However, his handicap has slipped since the arrival of his three children, William, Adelyne and Maryn.

When he's not outdoors being active, Shaun relaxes with his wife, Rayann, and family at their home in Norwell, Massachusetts.
Our team is here to help you achieve your funding goals and elevate your strategies.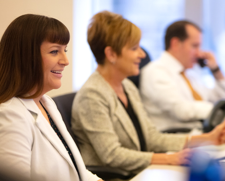 ​Find an advance for your business needs:
​What is your funding goal?