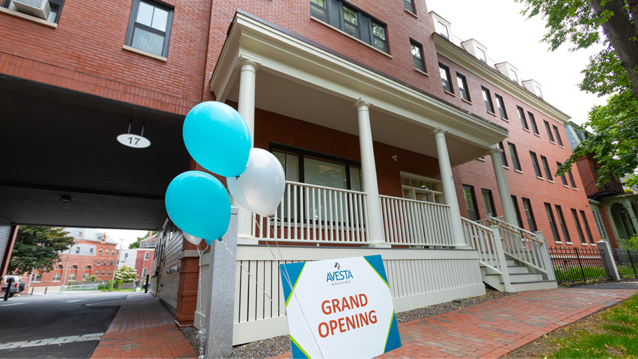 Community Support Program
In accordance with the Federal Housing Finance Agency's Community Support Program regulation, members are required to meet certain community investment or service standards* to maintain access to our advance products and participate in our Affordable Housing Program, Equity Builder Program, Community Development Advance, and other community investment programs. The Federal Housing Finance Agency (FHFA) reviews the community support record of each member every two years.
Community Support Review Process
Each member subject to community support review is required to complete an online community support statement using the FHFA's Community Support Program (CSP) website.
Members subject to the review can begin submitting Community Support Statements to the FHFA on April 1, 2021.
Community Support Statements are due to the FHFA by October 29, 2021.
FHLBank Boston will notify members of the FHFA's determination regarding their Community Support Statement.
Are you part of a nonprofit organization or community group, or someone interested in community development? FHFA welcomes your comments on the community support programs and activities of FHLBank Boston members selected for review. Comments about how these members are meeting the credit needs of their communities are encouraged.
To ensure FHFA consideration, comments concerning the community support performance of members should be submitted by email to hmgcommunitysupportprogram@fhfa.gov no later than Wednesday, March 31, 2021.
CSS Requirements Overview
Members subject to Community Reinvestment Act (CRA) must meet both the CRA standard (Part I of the form) and the first-time homebuyer standard (Part II).
Members not subject to CRA must meet only the first-time homebuyer standard (Part II).
Any member not documenting adherence to the first-time homebuyer standard (Part II) will be restricted from access to our long-term advances and community investment products.
*Community support standards were established by the Financial Institutions Reform, Recovery and Enforcement Act of 1989 (FIRREA), amended in 1997, and administratively amended in 2015.