"In partnership with our members, we make homeownership a reality for hundreds of New England residents each year."
Kaitlyn Mulhern
Homeownership Set-Aside Programs Manager
Kaitlyn Mulhern
Homeownership Set-Aside Programs Manager
Kaitlyn oversees our homeownership assistance programs, helping members throughout New England with the application, enrollment, and disbursement process for Equity Builder Program and Housing Our Workforce.
Prior to joining FHLBank Boston in 2018, Kaitlyn was a residential loan operations manager and underwriter for more than eight years at a community bank in Massachusetts. These roles helped her deepen her understanding of the mortgage loan process and develop an appreciation for the borrowing experience, particularly for first-time homebuyers.
In addition to assisting members, Kaitlyn is regularly invited to speak at meetings organized by local bankers and trade associations to educate industry professionals about the benefits of using our homeownership assistance programs.
A graduate of Endicott College, Kaitlyn is an avid runner who has trained for and participated in three marathons including the Boston Marathon in 2018. Kaitlyn will tell you that more recently most of her energy is focused on keeping up with her young son, Lucas.
Leading professionals guide us to support New England's housing finance and community lending needs.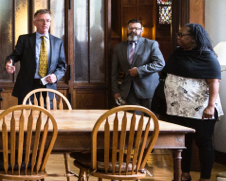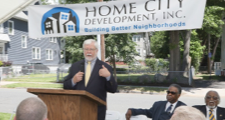 See how our members are using our housing and community investment programs to empower New England communities.