"I was drawn to FHLBank Boston because of its focus on economic and community development in New England."
Kevin Ryan
Housing + Community Investment Analyst
​Kevin Ryan
Housing + Community Investment Analyst
Kevin is a Housing + Community Investment Analyst who reviews and analyzes initiatives that are funded through our Affordable Housing Program and other programs to ensure compliance with federal regulations, program policies, and procedures.
A deep interest in economic and community development led Kevin to our housing team in 2018. Prior to joining FHLBank Boston, Kevin was a consultant at a Boston-based management consulting firm working with various state government human service agencies and their nonprofit partners. He also worked as an analyst at the same firm after earning a bachelor's degree from Northeastern University. As an analyst, Kevin helped to maximize child welfare funding for the Massachusetts Department of Children and Families.
Kevin graduated magna cum laude from Brandeis International Business School with a master's degree in economics and finance. As a graduate student, Kevin interned at World Relief, developing agriculture pilot programs targeting smallholder farmers in East Africa and Haiti.

Kevin enjoys staying active by taking hikes and playing soccer. He also mentors young adults through his local church and organizes a youth soccer camp in Cambridge, Massachusetts. When he's not out and about, Kevin is cheering on the New England Patriots or Liverpool Football Club.
​Leading professionals guide us to support New England's housing finance and community lending needs.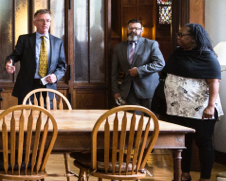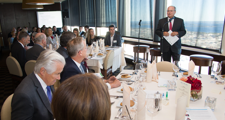 ​See how our members are using our housing and community investment programs to fill the gaps in housing, health services, and more.