"Leading a team that works to administer and create programs that help our members truly transform communities is incredibly fulfilling."
Livia Bourque
Housing + Community Investment Operations Manager
​Livia Bourque​
​Housing + Community Investment Operations Manager
Livia joined FHLBank Boston in 2020 and works side by side with members of the Housing + Community Investment team to manage our affordable housing and community development programs and oversee the programs' review, analysis, subsidy funding, and compliance monitoring.

With more than 25 years of experience in affordable housing, Livia has in-depth expertise in both operations and compliance.

Prior to joining us, Livia spent nearly 15 years at a leading nonprofit real estate development company in Boston most recently serving as its Vice President of Operations for Property Management. Her professional background also includes several years overseeing compliance for Rhode Island's affordable housing programs as the multifamily compliance supervisor at Rhode Island Housing.

Livia attended Rhode Island College and holds multiple professional industry designations including the Registered Housing Manager and National Compliance Professional - Executive from the National Center for Housing Management and the Housing Credit Certified Professional from the National Association of Home Builders.

If Livia hadn't pursued a career in housing, she most likely would have been an artist since her collection of art supplies, especially paint brushes, is ever growing. When she is not focused on creating her latest masterpiece, Livia's passion is spending time with her husband, two children, and her Yorkshire Terrier and admiring flower gardens and intricate landscaping designs.
​Leading professionals guide us to support New England's housing finance and community lending needs.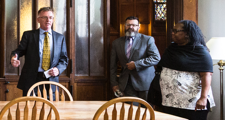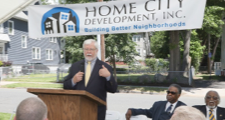 See how our members are using our housing and community investment programs to empower New England communities.