"I remain committed to our affordable housing and economic development mission. While our business has evolved, our mission remains the same which provides me with a sense of purpose as it relates to my professional contributions."
Paulette Vass
Community Development Advance Manager
​Paulette Vass
Community Development Advance Manager
Paulette oversees the Community Development Advance, New England Fund, and Grants for New England Partnerships programs, evaluating member applications for funding recommendations and providing post-approval monitoring. She also provides technical assistance to members who must submit a Community Support Statement documenting their support of first-time homebuyers and their overall CRA performance to our regulator, the Federal Housing Finance Agency.
Paulette built her career at FHLBank Boston, joining the Housing + Community Investment team in 1985. Her commitment and professionalism have earned her the respect of members and colleagues alike who rely on her for guidance about our program offerings and procedures.
Fondly known as the "fixer" who never loses her cool among her team members, Paulette knows many members by name and will patiently explain details about the program application and disbursement processes. She is the primary liaison for communicating with our Advisory Council.
A graduate of Emmanuel College, Paulette is a fan of feel-good holiday movies and enjoys hosting gatherings for her extended family, although she'll admit they're never quite as perfect as those depicted in her favorite movies.
Leading professionals guide us to support New England's housing finance and community lending needs.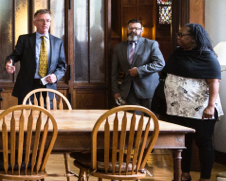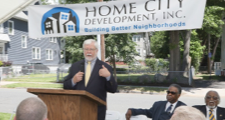 See how our members are using our housing and community investment programs to empower New England communities.