"As part of the Housing + Community Investment team, I have witnessed the significant impact members make across New England through their direct community development lending and investments and by leveraging our capital. We are here to help."
Theo Noell
Affordable Housing Program + Outreach Manager
Theo Noell
Affordable Housing Progam + Outreach Manager
Theo is responsible for managing the ins and outs of our Affordable Housing Program (AHP) and has worked in multiple roles as part of our Housing + Community Investment team.
Theo coordinates the department's community development outreach activities and the AHP's operations and annual funding round. Theo is continually assessing the AHP and is eager to work with our members, housing developers, and community stakeholders to ensure the program's effective administration.
Joining FHLBank Boston in 1997 as an analyst, Theo's dedication and commitment earned him several promotions. He was named Senior Community Investment Manager managing the portfolio of AHP projects in Connecticut and central and western Massachusetts within four years and assumed his current role in 2007.
With a bachelor's degree from Haverford College, Theo earned a master's in city and regional planning from the University of North Carolina at Chapel Hill.
On weekends, Theo is an avid soccer and track dad, kindergarten soccer coach, and, now that his daughter is driving, he's a lot quieter on the sidelines so that he gets a ride home.
​Leading professionals guide us to support New England's housing finance and community lending needs.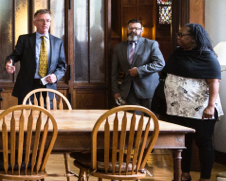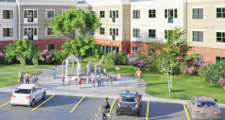 Explore how our members used our housing and community investment programs to aid in the recovery, resilience, and renewal of the communities they serve.