"FHLBank Boston offers a great way for members to support their financial and investment strategy, whether it is on a regular or infrequent basis. Most importantly, members find it comforting knowing they have access to funding when they need it."
Matt Stewart
Vice President, Director of Sales
​Matt Stewart
Vice President, Director of Sales
Matt was promoted to vice president, director of sales in 2021. He leads our team of relationship managers and focuses on serving the needs of both depository institution and insurance company members.

Prior to this role, Matt led our efforts in the insurance industry, expanding our insurance company membership and supporting insurance company members' financial and investment strategy. Since he joined FHLBank Boston in 2013, the number of insurance members has tripled to 70 members. Prior to joining us, he held various leadership roles at Prudential Financial in New Jersey and Liberty Mutual in Boston.

A graduate of University of New Hampshire, Matt earned an MBA from Babson College. He also holds the Chartered Property Casualty Underwriter, Chartered Life Underwriter, and Chartered Financial Consultant designations.

Our team is here to help you achieve your funding goals and elevate your strategies.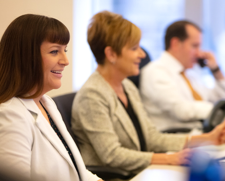 Find an advance for your business needs:
​​​​What is your funding goal?