"Meeting the residents and seeing the properties that are supported through our programs is the best part of what we do. It's one thing to hear and read about the housing initiatives during the AHP application and review process, but quite another to actually have the privilege of seeing the impact they're having."
Tobi Goldberg
Senior Community Investment Manager
Tobi Goldberg
Senior Community Investment Manager
Tobi manages an active portfolio of Affordable Housing Program (AHP) initiatives in Maine and eastern Massachusetts, including Essex, Middlesex, and Suffolk counties.
Working with our members and community development partners, Tobi provides technical assistance related to affordable housing and economic development activities and monitors the use of AHP funds in approved projects.
Tobi joined FHLBank Boston in 2005 after working in property management where she oversaw a large staff and diverse portfolio of affordable housing, luxury condominiums, and rental properties in the Boston area.
In addition to partnering with our members, Tobi leads the Greater Boston Affordable Housing Development Competition. As part of the competition, graduate students join with nonprofit developers to create proposals which take the nonprofit's affordable housing project from conception through development. The students are supported in their efforts by design and finance professionals and workshops designed to facilitate their projects.
A graduate of Colgate University, Tobi attended the Graduate Program for Women in Politics and Government at Boston College and earned the Certified Property Managers (CPM®) designation from the Institute of Real Estate Management.
When it's time to relax, Tobi heads to Cape Cod or mid-coast Maine to walk along the water, enjoy great seafood, and spend time with friends.
Leading professionals guide us to support New England's housing finance and community lending needs.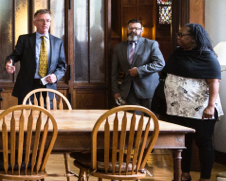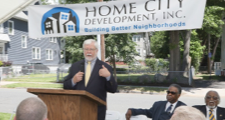 See how our members are using our housing and community investment programs to empower New England communities.